THE ESCAPE GAME CONCEPT
The Game Escape If You Can is an Escape Game: in other words, a live escape game! This is pretty simple: escape the locked room you are in, in less than 60 minutes. In a 3 to 5 persons' team, players need to cooperate, use logic, observation and deductions skills to escape as fast as possible. Let's go back to this phenomenon's origins and to The Game's different missions.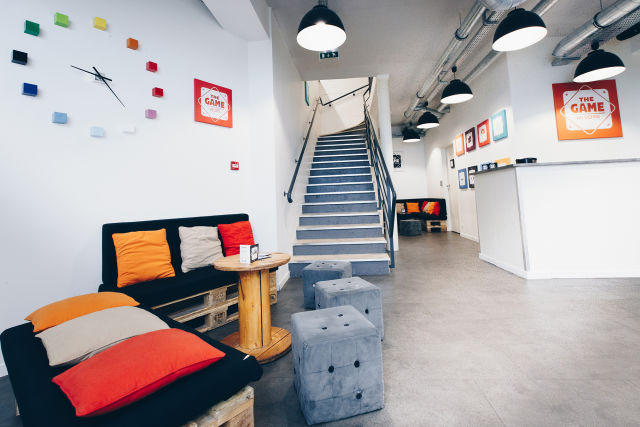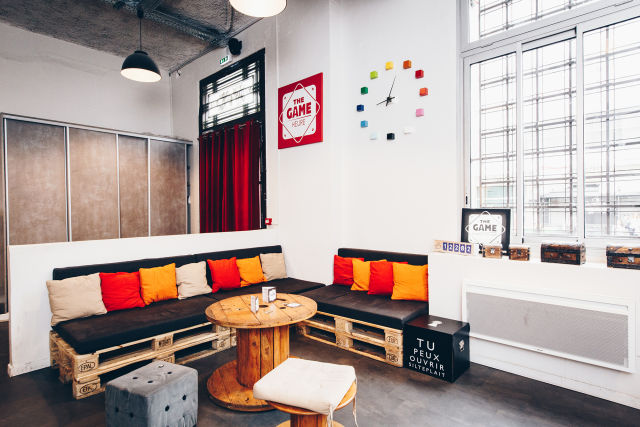 ESCAPE GAME: THE PHENOMENON'S ORIGIN
To keep tracks of this international trend (around 3,000 escape games across the planet), we need to focus on the West side of the globe to the rising sun land. Indeed, everything started in Japan. About 10 years ago, a video game is becoming famous: the "point and click" game. The concept is easy and rapidly grew successful. The concept is the following: the gamer has to click everywhere across the screen to find different elements to combine and solve numerous enigmas.
The video game is so famous in the country that the first "live escape game" opens in 2008 in Kyoto. From this moment, the tidal wave is taking the world. 4 years later, the first European escape games opens in London and The Game Escape If You Can in 2014 with 3 different missions in the heart of Paris.

>> Discover what The Game is hiding
OUR ESCAPE ROOMS: A FUN AND VERY ACCESSIBLE ACTIVITY
The Game's rooms are accessible for all: for young and older, in a wheelchair or on both foot, tall and small, French or English, deaf or hard-of-hearing people... You can all come and play! The Game's missions are not sporty or horrifying. They are adapted to the beginners and also the escape game's initiates. Moreover, it's an original and unexpected gift which will please for sure, for any occasion.
Our escape rooms are ideal for specific occasions: friends or family meetings, bachelor or bachelorette parties, birthdays etc.
We are also often welcoming corporate groups for team building sessions, a break in a professional seminar or just an informal evening with coworkers.
COME AND PLAY AT THE GAME ESCAPE IF YOU CAN
Here we are ! You've made your mind and you're about to BOOK one of The Game's escape room but something's bothering you… What is going to happen? Be reassured, we're going to explain everything!
First thing first
You and your team arrive on time for the mission you booked. No need to come early, everything is already planned. Once you're here, you're going to spend around one and a half hour with us because we take time to explain everything about this unusual adventure!
You'll be welcomed by your game master and he or she will put you at ease to give you the most important mission (rob a bank, find a strange ransom in 1959 or adventure yourself in the Catacombs…). From now on, it's a big jump in the unknown: your mission begins!
Throughout the mission
Within break-taking movie-quality sceneries, every member of your team will collaborate to achieve the mission you'll be given to in less than 60 minutes. Only one solution to do so: search every corner of the room you're in to discover objects, clues, keys and so on which will increase your progress dipstick. Team spirit is counting a lot such as communication, cooperation, common reflection and ideas to help each other in less than an hour.
But you're not alone in this! During the entire mission, the master game is following your progression through cameras and will help you achieve the mission. Here you are: well supported for a 100% personalized debriefing.
End of the mission
Time is running out, the last second arrives and what comes after?
Two possibilities :
Success
You achieved your mission and escaped in less than 60 minutes. Full of pride, you go out of the room, triumphing. The master game is here to congratulate you and it's the perfect occasion to trace back the strongly emotional moments of your adventure.
Defeat
Time is up and you're still locked inside. No worry, the master game comes to you and opens the door to come back and explain on what you missed during the mission. You can ask all questions you want to understand what happened. You'll do better next time, we're sure about it!
Finally, to make this unique moment unforgettable, the master game will ask for a pictures, in the heart of the beautiful sceneries.
Ready to try the adventure with The Game? One thing is certain, you'll remember everything!