AN ESCAPE GAME FOR YOUR EVENT
The Game team is welcoming you all year for you private events. Located in the 5th district of Paris, you can also privatize the premises for a mad-to-measure and personalized event!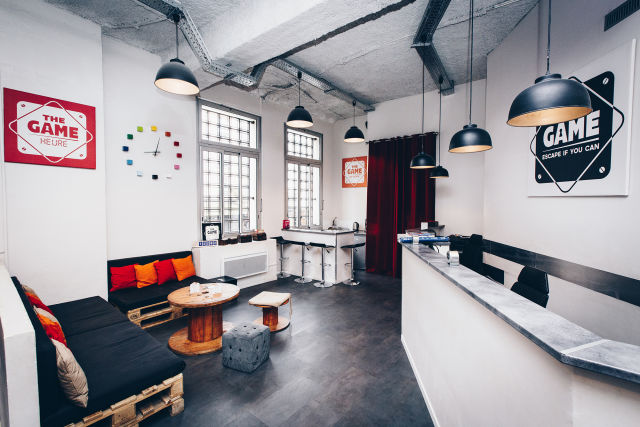 FUN AND ORIGINAL
You are looking for an original concept, a new idea and an extraordinary activity ? The Game is here for you !
With frienfs or family, come and try the adventure, sustain challenges, and discover our missions' secrets and mysteries. Our Escape Game is accessible for everyone. There is no need for physical particularities to win our escape rooms. The missions ask for teamwork where each player can contribute at its own level. Cooperation is the key for victory !
It is a fun activity that please everyone : the youngest will appreciate the exciting "being the hero of the day" role and the other will enjoy using their logic to solve convoluted situations.
Spread in team of 3 to 5 persons and get to face the adventures and twists we designed for you. All of our missions have the same level of difficulty, only the atmospheres and themes change. You can then choose the universe that attracts you the most : rob a bank, investigate in the Parisian 1950s or explore the Catacombs through a private access and so on...
You can now come in team to live an unforgettable moment !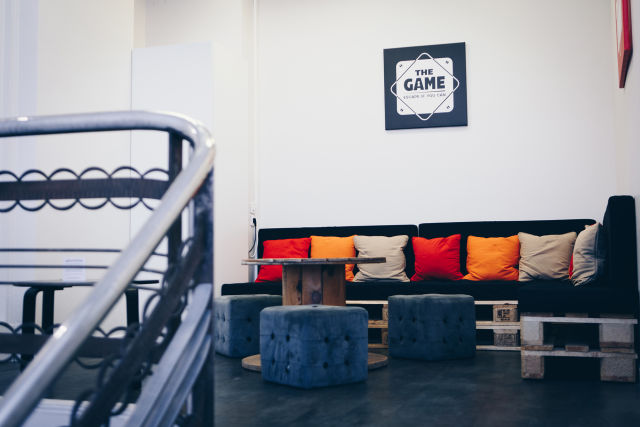 PRIVATE EVENTS
Birthdays
You wish to live a great adventure to celebrate your birthday ? The Game is welcoming you and guarantee a special birthday ! Come and celebrate the new candle on your birthday cake in becoming a ganster ready to rob a bank or a famous investigator in the 1950s Paris !
Why don't you surprise one of your loved one with an Escape Game? And you can also double the element of surprise, we will help you hide the birthday present in one of our mission ! Being the hero of the day during one hour: here is the successful birthday recipe !
Bachelor and Bachelorette party
One of your loved ones if getting married and you decided to celebrate the last days as a single person with dignity? The Game is here for you ! Come and celebrate and mark this event spending an unforgettable moment ! Play the game and dress up as the mission's atmosphere is making you feel !
AND EVEN MUCH MORE...
You have any other event to plan? Family meeting? Cousinhood? Friendly competition? Achieve several mission in a raw? The Game is listening to you requests. We can also create made-to-measure enigmas, hide specific objects and gifts for you in our missions and so on…
Do not hesitate to contact us if you have any other ideas and we'll do everything to make it feasible !
There's one more thing to do : escape in less than 60 minutes !